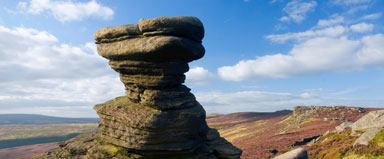 Landmarks
Kinder Scout provides the highest point in the Peak District and is often viewed from the well trodden pathway from the quaint village of Hayfield.
The Derbyshire scenery also displays features of natural beauty, including the Salt Cellar and blankets of heather.
Castleton's Blue John and Speedwell caves and caverns are magnificent and remain ever popular.