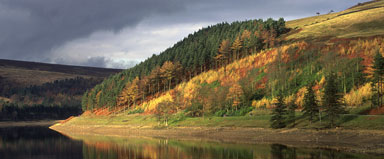 Things of interest
Whatever your specific interests, be it walking, sight seeing, riding, clay pigeon shooting or pot holing, The Wind in the Willows will provide the perfect base.
In 2008 the Derwent Reservoir was again remembering the famous Dam Busters training and hosted a fly past by an original Lancaster Bomber.
The Lowry Museum is just over at Salford which requires a trip past the Stadium of Dreams, Old Trafford, home to Manchester United Football Club.